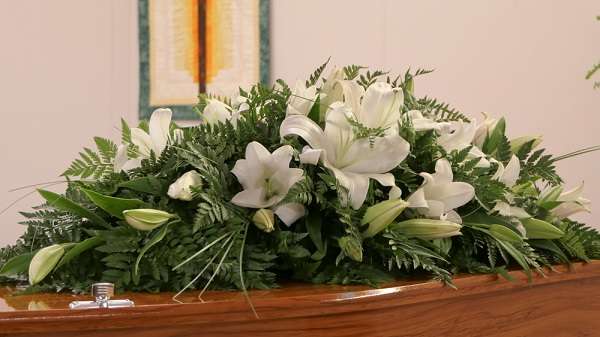 Planning a funeral can send you on a rollercoaster of emotions. It's important that the type of funeral that you hold allows your family and friends to celebrate your life in exactly the way you want it. Unattended funerals have become a popular alternative as it can save you lots of money compared with organising a traditional funeral.
The reasons for considering an unattended funeral can vary from individual to individual. Whether that's cost, or not wanting a traditional funeral, they can all play a factor in the type of funeral you want to hold. At Distinct Cremations, we pride ourselves on holding high quality unattended funerals in our network of crematoriums across England, Wales and Scotland.
If you're still thinking about what type of funeral you want to have, it's worth considering an unattended funeral. We have listed 4 reasons to think about having an unattended funeral over a traditional cremation.
Alternative to a traditional funeral
Unattended funerals are an excellent alternative to a traditional funeral. With an unattended funeral, there are no processions, viewing of the deceased or mourners. By stripping the funeral back to its essentials, it ensures that you receive a dignified send-off in a crematorium that's local to you.
An unattended funeral is a great option for families who are not comfortable attending a funeral ceremony. We can take care of arranging the funeral, before the memorial service or celebration of life can take place. It means that your family and friends are able to hold the memorial service or celebration at a date and venue that suits everyone.
Arrange a more personal memorial service with your family
When you've lost a family member or friend, it can be a stressful time as you're grieving the loss of someone that's played a big part in your life. An unattended funeral removes the pressure of organising a traditional funeral service, allowing you to create a more personal memorial service.
By arranging the memorial service at some point after the funeral, it'll help your family and friends make travel arrangements for attending the service. If the funeral cannot take place immediately, then it may be worth holding the memorial service before the funeral itself.
An inquest into the deceased person's death or you're struggling to get family and friends together can play a part in delaying a funeral. By holding the memorial service before the funeral, it will enable your family and friends to remember you at a time that's convenient to them.
You can also decide upon the location and date that is best suited to the attendees. Some ideas for holding a memorial service include having a meal at a favourite restaurant or a picnic in the park.