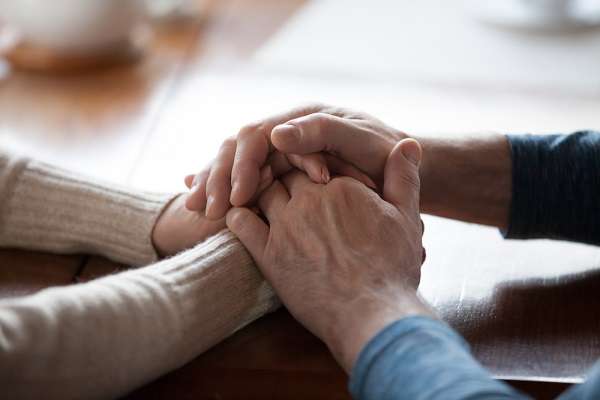 Father's Day is a day to celebrate and thank dads across the world for their contributions to society and life.
For some, the build up to this day can be difficult. You may experience a rollercoaster of emotions as you grieve the loss of a loved one.
We have put together some tips, as well as suggestions for activities to help you cope with grief this Father's Day.
How do you cope with grief on Father's Day?
Answering this question is difficult as everyone has their own ways of coping with grief. The pre-Father's Day build-up can be an upsetting experience if you've lost a loved one.
Some people will find it easier to deal with grief than others, however, there's no one-size-fits all approach to dealing with grief and loss. Whether you decide to spend the day with friends and family or on your own, you can spend your Father's Day doing things that you enjoy.
Tips for coping with grief on Father's Day
Everyone has their own approach to dealing and coping with grief, so by knowing how to deal with this emotion, it can help influence how you celebrate Father's Day.
Whether it's your first or your tenth Father's Day, we have some tips that can make coping with grief easier on this difficult day.
Having a social media-free day
Taking a break from social media on Father's Day can allow you to spend some quality time with family and friends.
No matter how long your break is, you can avoid going through another stage of grief with a wave of photos and updates on social media celebrating this day. If your children have a social media presence, then it's a good idea to encourage them to log out of their accounts too.
Writing a letter
One of the best tips for coping with grief, particularly if you have recently lost a loved one, is to write a letter.
By putting pen to paper, it can help you organise your thoughts and communicate your feelings. Writing a letter to the deceased can be a strange experience, but it can help bring you closer to loved ones even if they are not there to celebrate Father's Day with you.