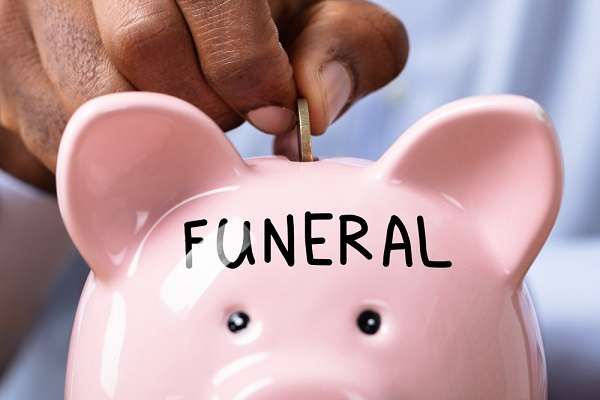 Counting the cost of an unattended cremation
In SunLife's 2022 Cost of Dying Report, families will pay on average £1,647 in 2022 for a direct cremation. The average cost of an unattended cremation is significantly cheaper in 2022 than going for a funeral with a cremation at £3,765.
When it comes to counting the cost of an unattended cremation, we have two options you can choose from. You can choose to pay for your cremation with a one-off fee of £995 or go for an unattended direct cremation plan from £1475. Whichever option you decide to go with, we will ensure you receive the perfect send off at one of our crematoriums.
Who can attend an unattended cremation?
In terms of who can attend an unattended cremation, no mourners can attend the cremation on the day of the funeral. Family and friends will not be able to see you in the coffin as the cremation will be conducted privately at our crematorium.
After the cremation has taken place, your family and friends can arrange a memorial service for you at a time that suits. Some ideas could include holding it at a favourite restaurant, putting together a fireworks display by the beach or having a picnic in the park.
Who decides to have an unattended cremation?
You or your family are responsible for choosing the type of funeral to arrange. David Bowie left a funeral wish for his family and friends in 2016 where he stated that it was his wish to have an unattended cremation.
If you do not leave any funeral wishes or take out a prepaid plan, it can make it difficult for family or friends to choose the right type of funeral. It's worth having a conversation and making your wishes known in advance.
Conclusion
There are many reasons to decide on having an unattended cremation. Whether that's cost, not being able to get family and friends together or not wanting a traditional funeral, everyone has their own views on unattended cremations.
This type of cremation is great for someone who wants a funeral without a service or ceremony. At Distinct Cremations, we can help ensure that you receive a dignified and respectful send-off in exactly the way you want it.
If you are interested in taking out an unattended cremation prepaid plan, we can answer any questions you may have around this topic. You can contact our team of Personal Advisors, who will be on hand to help with any queries or concerns with organising your unattended cremation.