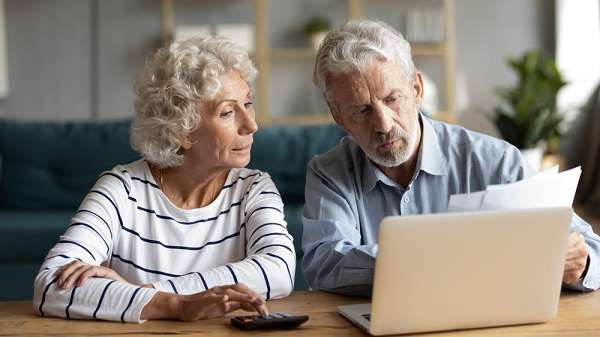 The popularity of Funeral Plans in the UK has risen considerably over the past few 15 years.
According to the Funeral Planning Authority, over three times as many people took out a funeral plan in 2020 as they did in 2006.
The lure of beating rising costs, easing stress for next of kin and the flexible payment options associated with a funeral plan has made them an enticing prospect for many. But the UK still lags well behind countries on the continent.
In Holland it's thought that 70% of the population have a funeral plan in place while figures are also similar in Germany and Spain.
Though funeral plans are increasing in popularity in the UK, we Brits are way behind that percentage. Whether this is down to a lack of awareness of funeral plans or a modest UK funeral plan market compared to our friends overseas, it's difficult to know.
Yet one thing is for sure, the popularity of funeral plans continues to soar and it's not difficult to see why.
Let's explore this in a bit more depth with our five reasons why you should take out a funeral plan.
1. Beat the rising costs
This is the biggest positive for many.
There is of course no guarantee that funeral costs will continue to rise. However since 2004, the price of a funeral has risen by over 100% - from less than £2,000 18 years ago to £4,056 in 2021, according to Sunlife's latest report.
What a funeral plan does is protect from you these potential rises and locks in your price at what you pay today, even if you don't need your plan for another 30 years. And it's guaranteed to remain fixed.
With Distinct too, you have the option of how to pay - you can pay £1,475 for an Unattended Direct Cremation funeral plan right away, or just can split these payments over 12 interest-free monthly instalments for £122.92.
It's just a way of making things easier and more financially flexible for you.
2. Have the funeral you want
One of the special things about putting a funeral plan in place is that it allows you to lay out what type of funeral you'd like to have - be it a direct cremation, a traditional send off or something else.
It's your chance to do things how you'd like to do it, to personalise your own funeral in your own special way, in whichever way you'd like.
It's also about easing the stress and easing the burden on others, preventing your next of kin from having to ask the difficult question: "How would they have wanted their funeral to be carried out?"