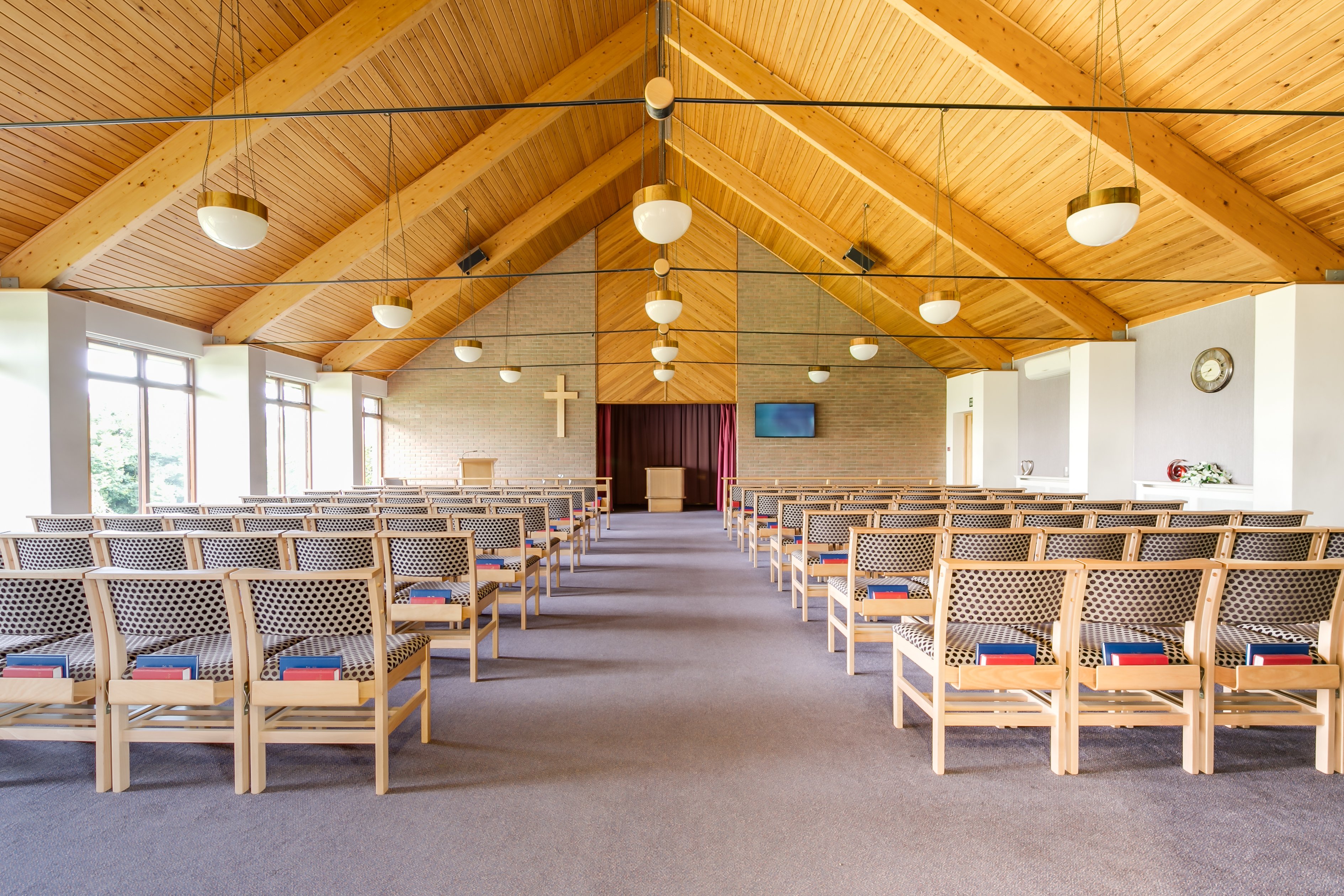 The cremation itself takes place at one of our crematoria. The coffin is brought through the front chapel entrance, by our trained professional staff, and it is then placed on the catafalque. The chapel attendant and staff bow before the coffin, while a selected piece of music is played. The coffin is then committed and removed to the crematory.
Once the cremation has taken place, ashes are either gently scattered in our landscaped garden of remembrance or returned to the family so they can remember the deceased in the way they wish.
Although there's no ceremony, this doesn't mean that a celebration of life or memorial service can't take place. In fact, many families, who choose direct cremation, decide to hold theirs at a later date, often with ashes present.